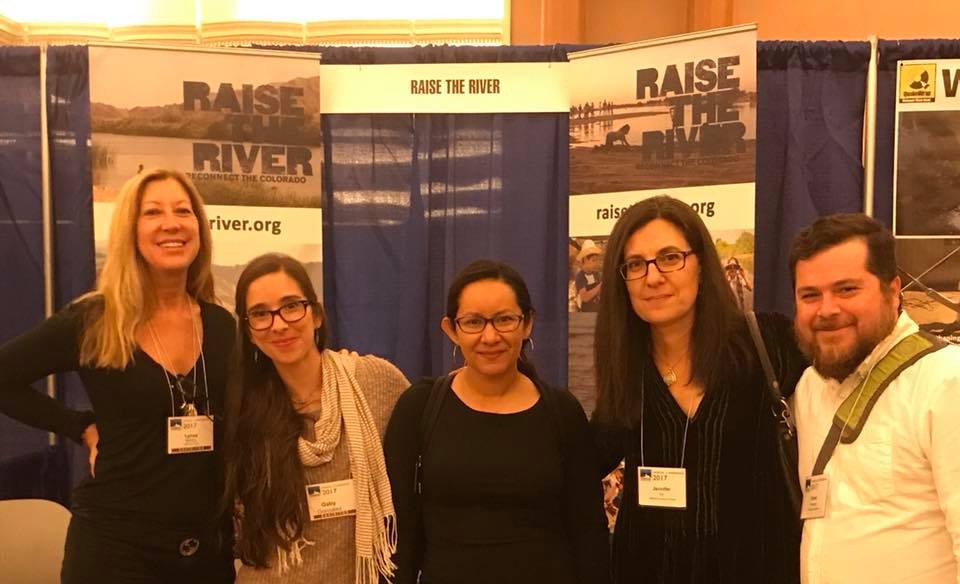 The Raise the River team attended the annual conference of the Colorado River Water Users Association (CWRUA) this past week (December 13-15, 2017), held in Las Vegas. With over 2,000 attendees, this is the annual gathering of this non-profit, non-partisan organization which provides a forum for exchanging ideas and perspectives on Colorado River use and management — with the intent of developing and advocating common objectives, initiatives, and solutions.
Raise the River had an informational booth in the exhibit hall — one of a very few non-profit organizations to do so — which served to grow our network and raise awareness of the work we are doing in the Colorado River Delta.
We also took this opportunity to present awards of recognition to key individuals who worked on behalf of the adoption of Minute 323 by the U.S. and Mexico governments this year. Sharing with our community photos of this presentation ceremony, below.