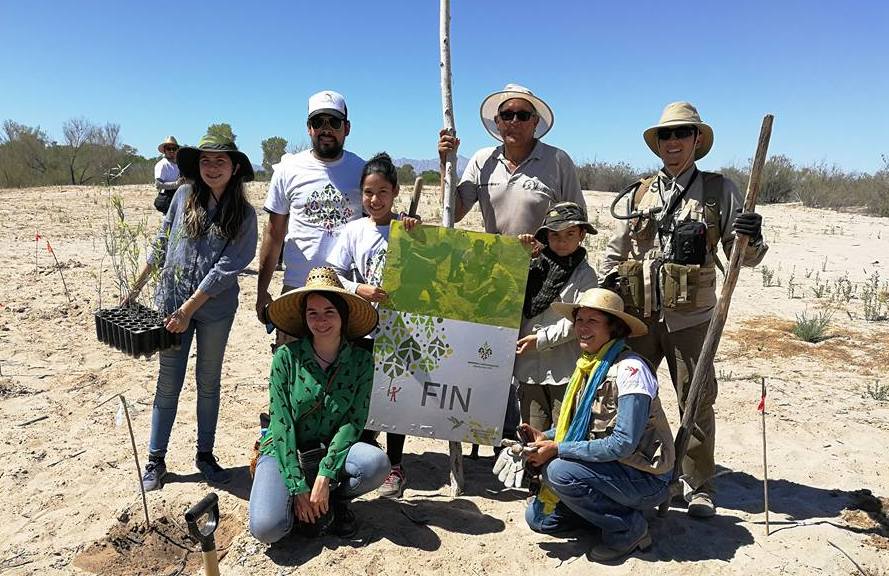 Nearly 150 people helped plant 1200 trees in the Colorado River Delta during our annual spring planting "Reforestation Weekend", held on April 7th.
Members of the local community, students from UABC, partners, and people from both the US and Mexico came together to help continue the amazing transformation through the restoration of our Laguna Grande Site.
Raise the River coalition partner Sonoran Institute began preparations at 5:00 in the morning for the restoration site, then oversaw the planting of seedling trees — including the native species of poplar, mesquite, and willow trees.
This important volunteer effort not only contributes to the restoration of this essential riparian forest ecosystem, but fosters a stronger bond between this local community and their local land.
Thank you to all who participated in our work to bring water and life back to the Colorado River Delta!